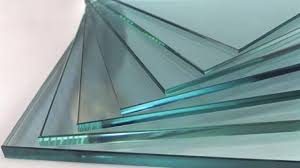 Good news for the glass industry: The global flat glass market is projected to more than double by 2022.
That's according to a newly-published report by Research and Markets. According to the report, growth between 2016, when the market was worth $92.9 billion, and 2022, when the market is forecasted to be worth $142 billion, is 53 percent. The growth will be greatest in Asia-Pacific, with China leading the market in 2016.
Research and Markets reports that the primary growth driver is increased demand for flat glass from the construction and infrastructure industry. This will be especially true as flat glass products play a bigger role for safety, decoratio
n, security, privacy, and energy-saving applications. The firm also reports that laminated glass in particular will be in demand, especially since it offers security from the effects of natural disasters, such as hurricanes, and manmade threats, such as bomb blasts.
Prices for flat glass have increased slightly in September, according to the U.S. Bureau of Labor Statistics. According to the bureau's Producer Price Index (PPT) data, flat glass increased 0.1 percent last month and remained flat from August. Prices are 0.2 percent higher than last year.
Prices have increased 0.6 percent since September 2016.