A+W iShape:


Digitalize templates intelligently with the smartphone camera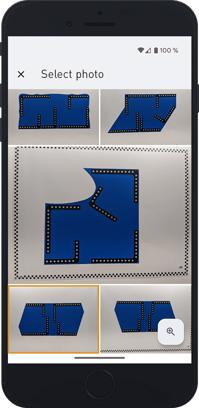 Glass processors need a simple and flexible solution for generating digital data for CNC processing from templates. Older digitalization systems require special equipment and calibration – but this is expensive and time-consuming
A+W, in conjunction with Viprotron, has developed an award-winning (National Glass Association: Best Innovation for the Factory 2023), user-friendly, amazingly easy-to-operate app for exactly this purpose – A+W iShape. The template is fitted with the L-shaped reference objects and then photographed with a high-end smartphone camera. The reference objects, high-quality precision metal pieces, are placed on the template or fastened to it. They serve to correct any distortions when photographing. The objects also have a QR code, which enables automatic detection of the objects and eliminates the need for any further configuration.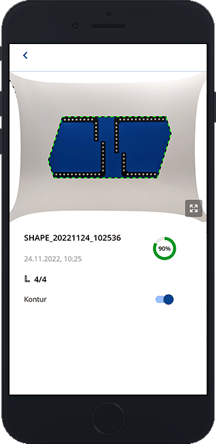 The special feature: in contrast to older solutions, no calibration of the camera is required! A+W iShape works with any good smartphone camera. You take the photo, the photo is deblurred and transformed into a stream of points and, if you are using a smartphone, displayed for immediate checking together with the detected contour.


In the A+W CAD Designer the stream of points is converted via a high-precision smoothing algorithm developed in-house and established in the automotive sector, to a shape defined by arcs and straight lines, which is used for further processing. Here, thanks to the displayed deblurred picture, it is also possible to manually correct the contour (frequently the corners of a shape are damaged. They can be replaced easily with correct corners in the reworking).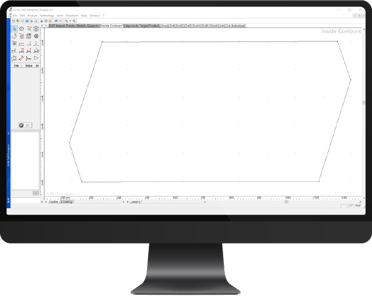 For further processing, machine data, DXF files or CAM-DXF-files can be generated. The entire recording process takes just a few minutes.




Your Benefits:
Quick and reliable digitalization of templates

High-end smartphone camera is sufficient for recording

No calibration required

Reliable compensation of distortions thanks to reference objects

Quick transfer to CNC machines

Flexible and non-stationary solution

Interactive and user-friendly app for IOS and Android
Ready to experience our software products live?